Thank you for your interest in my art!
While I have most recently been enjoying the arts of photography and digital photo manipulation, I am an artist of many media. I enjoy fiber arts, especially crochet; drawing with charcoal, ink, and highlighters; painting with acrylics; stained glass; ceramics; poetry, prose, and other writing; collage; decorating spaces; sewing; gardening and permaculture design; food art; the art of relationships; dancing; modeling; burlesque; building blanket forts; and website building and design. I'd love to learn more about architecture and designing spaces; tango; aerial arts; martial arts; and fashion design and creation.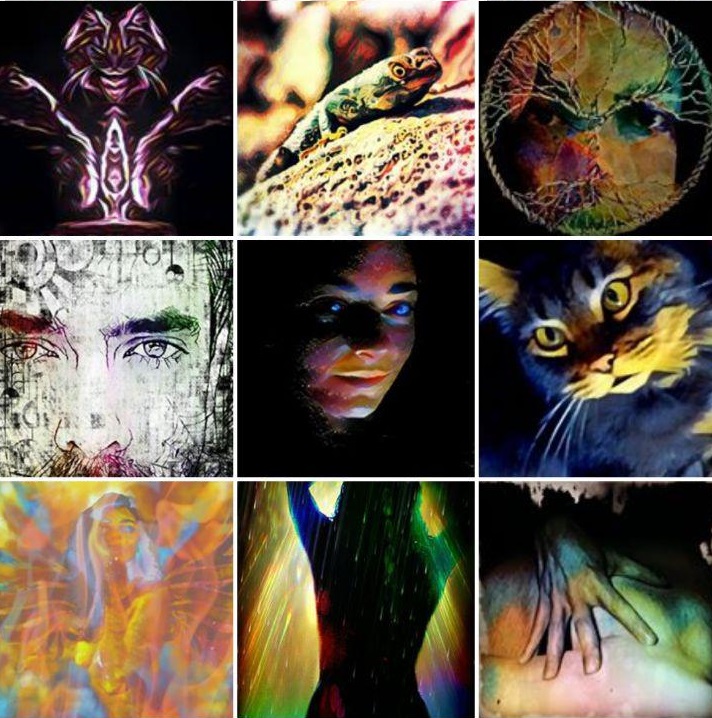 The largest collection of my digital art in one place on the internet is currently Instagram, though there are still hundreds of pieces that haven't been uploaded yet. I try to get a few uploaded every day!
Though it's a bit more difficult to navigate, and I upload less frequently, Facebook is another place you can find and share a lot of my art.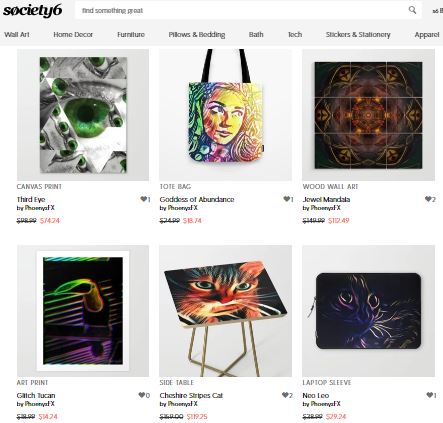 At Society6.com, you can find dozens of my art pieces on canvas, metal, wood, clothing, bedding, stickers, stationary, furniture, bags, and other home decor! I'm currently working on getting it into other marketplaces, too. If there's an item you would like with a piece of mine that you love, please feel free to make a request! Also, I'm happy to facilitate cryptocurrency transactions for my art.